Snowy weather makes me want to curl up on the couch with a mug of something hot and delicious. It also makes me long for a tropical vacation. On our cruise to Cozumel a few months ago, I discovered my love for tequila. During a tasting I learned that good añejo tequila is something that you want to sip and savor instead of mixing.  On the other hand, types like tequila reposado are nice for cocktails. It's a little too cold for a margarita in my opinion, but warm coffee cocktails sound so delightful!
I'm not saying you ever need permission to have a tasty adult beverage (unless you are underage), but in case you need a reason to drink up, tequila has been getting a lot of good press lately. It boasts the benefits of being a lower-glycemic alcohol and a probiotic! I'm not into super sweet drinks, which is what you get with most coffee mixers like Kahlúa and Bailey's, so tequila to the rescue! When I make treats, I like using real ingredients. The simplicity of the cocao and coffee with the smoothness of the tequila make this drink supremely satisfying. The creamy coconut milk makes it friendly for those who don't do well with dairy.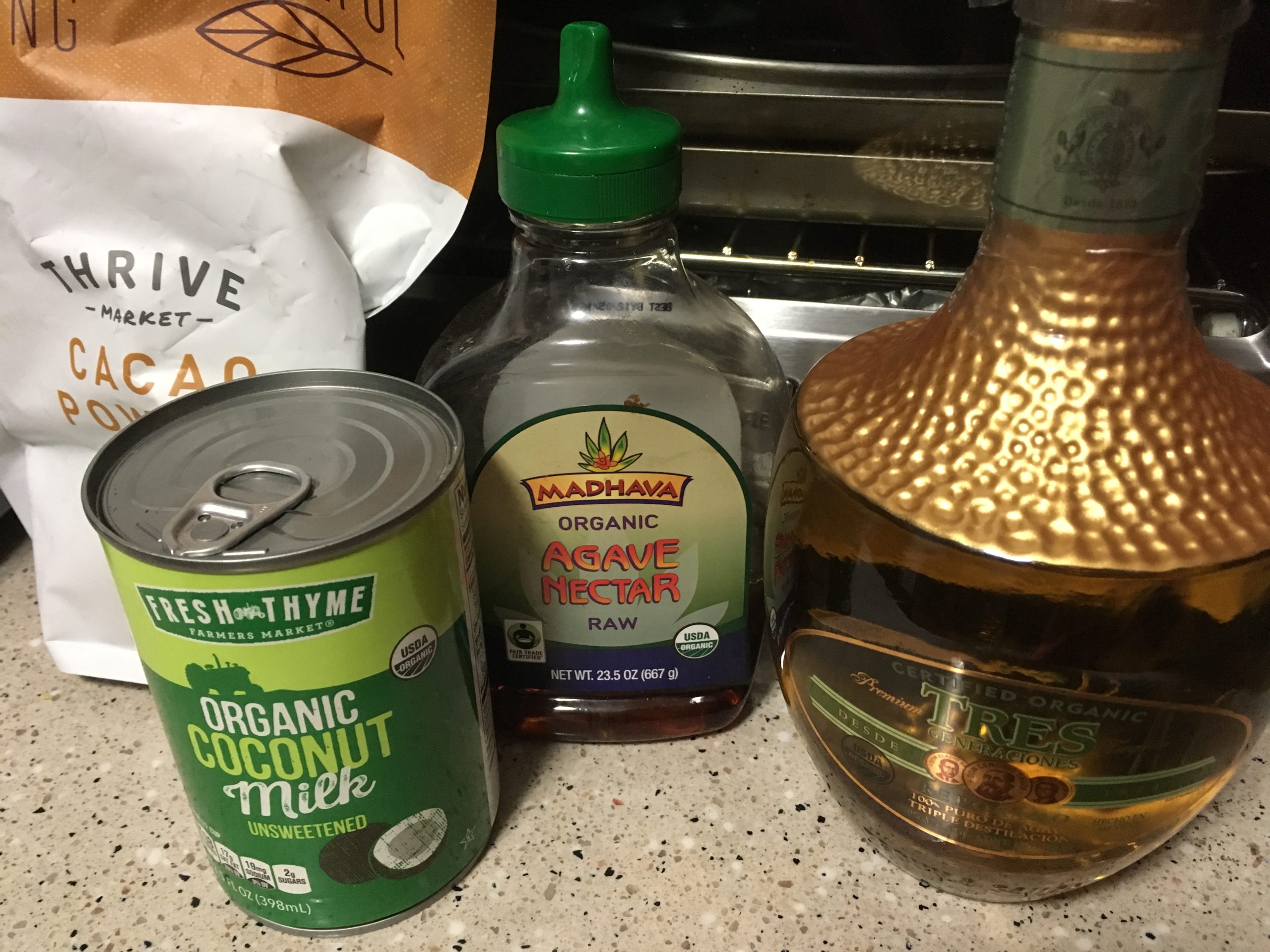 Ingredients:
4 cups of fresh brewed coffee (bonus points for freshly ground beans)
1/3 cup full-fat coconut milk
1 tbsp agave nectar or raw honey (optional)
1 tbsp raw cacao powder
3 oz good quality tequila (about 2 shot glasses)
Sprinkle of cinnamon
Brew coffee and place all ingredients in a blender. Next, blend on high until coffee is frothy. Pour into two oversized mugs with a cinnamon rim. Drink slowly with two hands. That's it. Easy shmeasy. Serve this one as a classy after dinner drink at your family's holiday party. Or just enjoy by yourself the next time you are snowed in. Feliz Navidad!